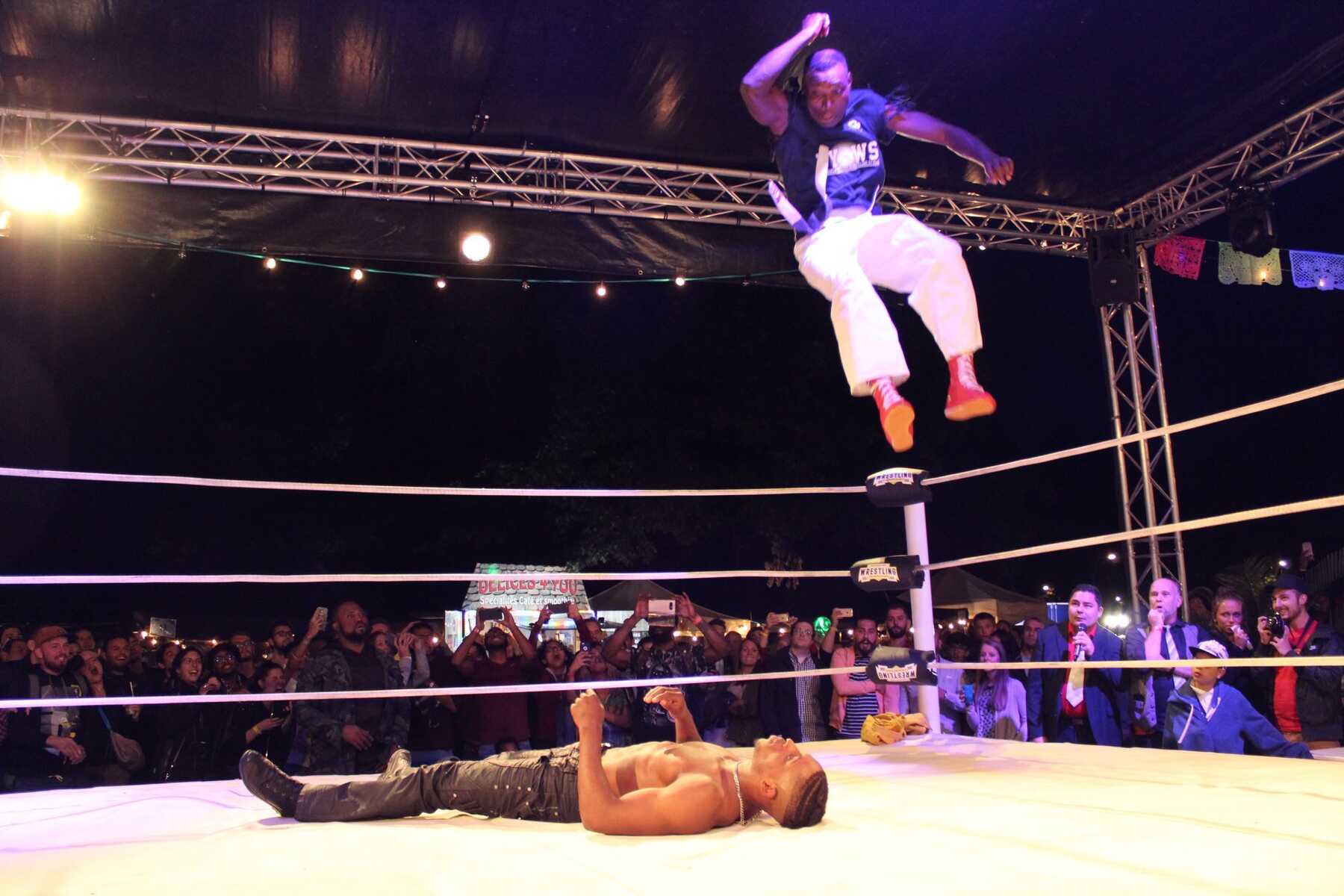 Brussels Young Wrestling Style aka BYWS is a unique youth project. A wrestling club and gym at the same time, at the crossroads of sports and theatre, led by martial arts artist Shaolin Showman 'le cowboy pas fatigué' and GM Marijs Boulogne.
BYWS received a wrestling ring from the Foundation King Baudouin 10 years ago and in just as many years it has grown into an internationally acclaimed wrestling club with branches as far as Mexico, Angola, Japan, US, Canada and Congo.
The origin of wrestling is as old as humanity itself. And even today, the muscular superheroes face each other, ready for the ultimate clash in the 'Holy Square' and all that in front of a frenzied audience.
A referee, a presenter and the cream of the international wrestling scene, that's all it takes to get acquainted with the universal "art" of wrestling. But even if you are a long-time fan, you should definitely not miss this unforgettable, unique evening full of live action and real superheroes in the flesh!
There will be diving, flying, breaking, twisting and catapulting. The audience may and will yell and yell and yell,… and finally we'll see who is the strongest and the fittest… and to end with the BYWS motto: "You fight in the ring, not on the street!"
This unforgettable spectacle is punctuated with live music by the Ghanaian-Belgian hiplife, hip-hop and Afrotrap artist Kwame Mulzz, together with Paulin Lukombo . drums, Rodriguez Gez Vangama. bass, Jonathan Muanza. guitar, Jonathan Dembele. guitar, Roman. vibraphone/percussion, Danie Emma . vocals & TK Russell . vocals.
Co-org.: Club BYWS ( Brussels Young Wrestling Style) together with Back Ground, Shaolin Showman 'le cowboy pas fatigué', Kwame Mulzz and Marijs Boulogne.
Practical
saturday 01 october 2022
7:30 pm doors
8:00 pm warm up
8:30 pm catch
9:15 pm break
9:45 pm catch
10:30 pm Kwame Mulzz & Band
11::30 pm The End
---
Also interesting

Doğu Demirkol Stand Up